Who am I?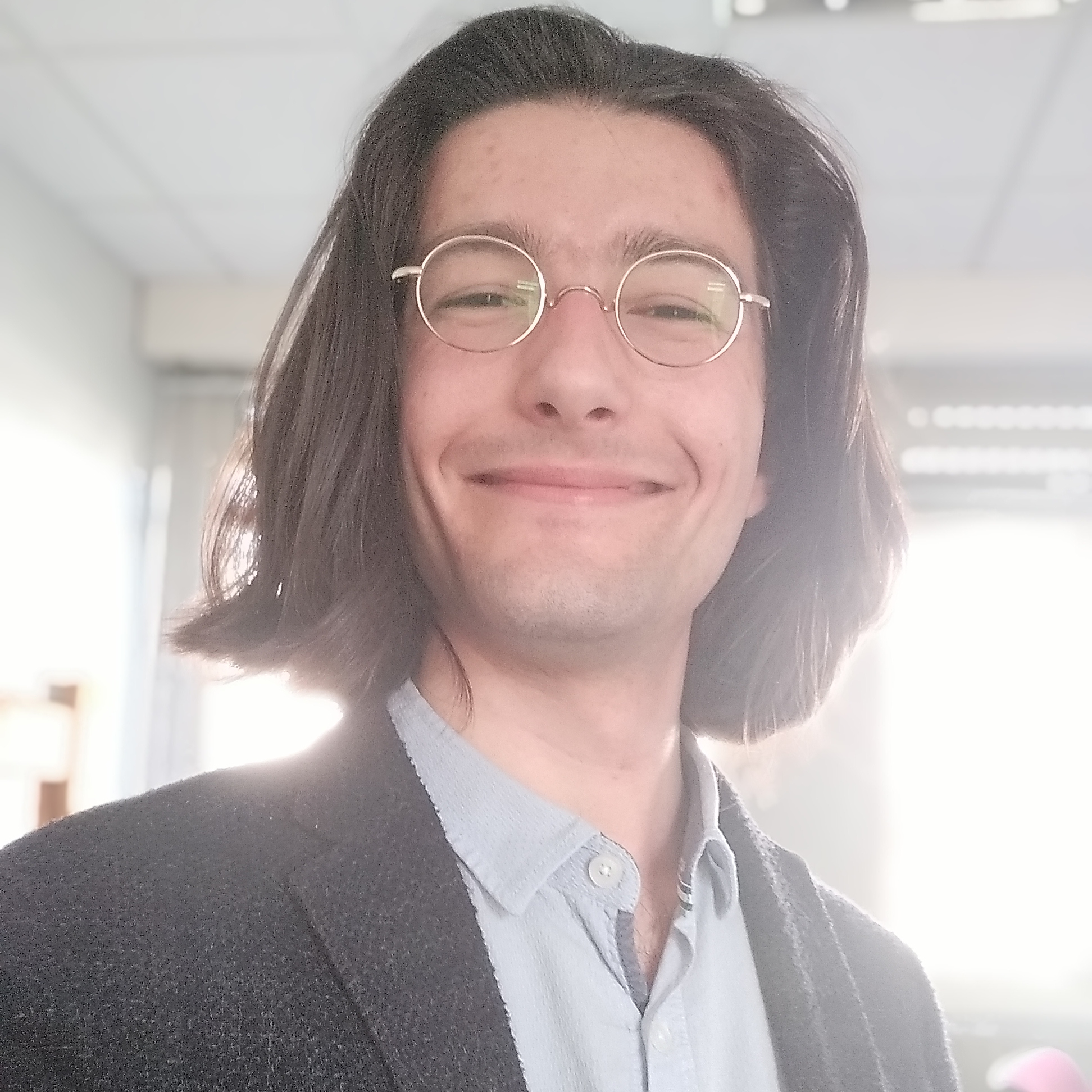 I am a 3rd year PhD student at Inria Rennes lab' (FR), at the GenScale team.
I am working on genome assembly and scaffolding. For this purpose, I am implementing graphs' algorithms and graphs' structures, and formalise these problems thanks to linear programming.
I also play the piano. You can find here some improvisations ;)
Work colleagues
Some links
Contact
Inria laboratory e-mail: victor.epain(replace_by_at)irisa.fr
Professional out of Inria lab': victor.epain(replace_by_at)laposte.net
---
You can find my CV below partitioned into several categories.
Accepted Talks & Papers
2022
ROADEF2022

chairman for bioinformatic session
talk

JOBIM2022
DSB2022

short abstract: The reverse complement symmetry advantage of DNA fragments relationships for their storage in a directed graph
talk
2021
Teaching
2021
Algorithmic Methods for Graph
Third year Bachelor (INFO & MIAGE)
Operational Research
First year Master (MIAGE)
Algorithmic for Bioinformatic
Second year Master (Bioinformatic)

lecture: 2h
exercises lectures: 4h
practical tutorial: 6h
2020
Algorithmic Methods for Graph
Third year Bachelor (INFO & MIAGE)
Operational Research
First year Master (MIAGE)
Collaborations
2021-2022
Laboratory Life
2023
2022
Data Knowledge Management IRISA/Inria Department

organisation of monthly department seminar
organisation of departments days (1.5 days)

JOBIM2022 french national conference

referent organiser for social activity

Organisation of internship oral training for the first and second Master degrees students
2021
Organisation of internship oral training for the second Master degree students
Supervisor of Pauline Hamon-Giraud (first Master degree student in bioinformatic)
Vulgarisation
2022
2021
Working Papers
2022
Rejected Talks & Papers
2022